RIDE
Faster.Safer.Better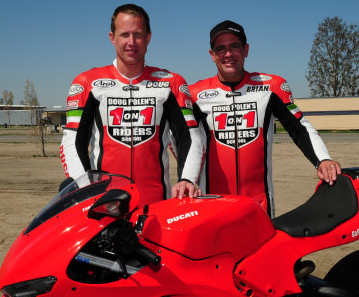 Learn to ride faster and safer from Four Time World Champion Doug Polen. Doug will be your only instructor and work with the group of 6 or less all day. You will benefit from Doug's 25+ years of multiple US, Japanese and World Championship titles and riding experience.
The 1on1 Riders school is the only school to use a one-way radio system so your instruction is in real time on the racetrack from turn to turn.
News and Special Events
We would like to thank all of our past students and sponsors for all of their support. Due to the economy the school has been shuttered for the foreseeable future.